UPDATED COVID INFORMATION - March 2022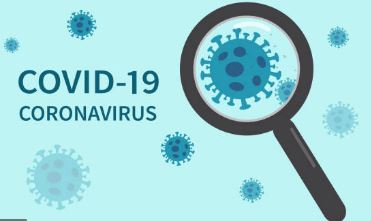 ---
Hello,
The State Department of Health Guidance to Mitigate COVID 19 Transmission in K-12 Schools has been updated.
As you know, mask requirements move to optional starting on March 12. Masks can still be worn by those who choose to do so. Although the DOH did not decrease all requirements, masking, most social distancing, and contact tracing have been eased. A summary of updates is below.
Pe Ell School District
At a Glance
Requirements
Employee vaccination or exemption continue for new hires
Exclusion of people with symptoms
Isolation of people with COVID
Notification to individuals or groups of potential exposures
Access to diagnostic testing
Reporting of cases, outbreaks
Responding to outbreaks
Options for continuing prevention
Promoting vaccinations and boosters to the public
Masks in some settings*
Remaining home when sick
Ventilation
Distancing when practical
Screening tests and Test to stay
Hand hygiene
Respiratory etiquette (cover sneezing and coughing)
Cleaning
* masks are required in a Nurse/health room, an isolation room (sick student set apart),
on days 6-10 days of the disease unless tested negative (we plan to test kids on day 6). Masks may also be required if there is an outbreak or high level of disease, during some higher risk activities, and as part of an individual staff or student accommodation (case by case).
Covid Positive Cases
Every person with COVID 19 must isolate at home for 5 days. A person may return after five days if symptoms have significantly improved or they are asymptomatic AND they are without fever for the past 24 hours without the use of fever reducing medications. When returning to school after 5 days, it is strongly recommended that they wear a mask or face shield for days 6-10 OR test negative with an antigen or at home test after day 5. They can also stay home a full 10 days if they do not meet either of the above criteria.
Covid Exposure
Test to Stay program is available for students and staff that have been exposed to a Covid positive person. Testing takes place 3 times during the 5-day period. As tests remain negative, student and staff may remain in school.
Physical Distancing
To the degree possible when eating, in common areas, in high risk activities such as PE and when singing or playing instruments.
Bus Transportation
Consider masks
Keep riders as far apart as possible
Maximize ventilation
Field Trips
Students, staff, support staff, and volunteers should consider the above guidelines when participating in these activities to minimize COVID 19 transmission.
Performing Arts
High aerosol producing performances should consider wearing masks or using appropriate bell covers when practicing or performing. Performers and staff should physically distance to the degree possible and maximize ventilation when possible.
Sports
Spring sports do not require testing or masks.
Visit our new COVID INFO page from our schools main page to learn up-to-date information regarding Pe Ell School District's COVID plans.